Everyone on the team at PerformanSe is proud to announce the upcoming launch of the new PerformanSe interface on Wednesday 13 October!
For months, we've been working closely with our users and with UI and UX design experts to bring you a more up-to-date, intuitive and ergonomic interface and a more enjoyable and efficient user experience!
A new interface based on YOUR experience…


Our objective? To offer you a soft skills assessment platform that matches your HR needs and expectations as closely as possible!
For this reason, we designed the new version based on feedback from our users and on their change and development requests! A candidate-centric approach, enhanced functionalities for greater everyday efficiency, a dashboard for keeping track of your campaigns, and a more up-to-date design for a more enjoyable user experience on PerformanSe!  We're pleased to bring you this new version, which has already been approved by our beta-tester customers.
Zoom in on some game-changing news!  
A dynamic dashboard for more efficient management
The platform's home page has been transformed into a veritable dashboard, providing you with useful information on a daily basis! 
And, by popular request, you'll be able to access our recent blog content right from this page, enabling you to benchmark and improve the way you work: studies, white papers, webinars and customer feedback!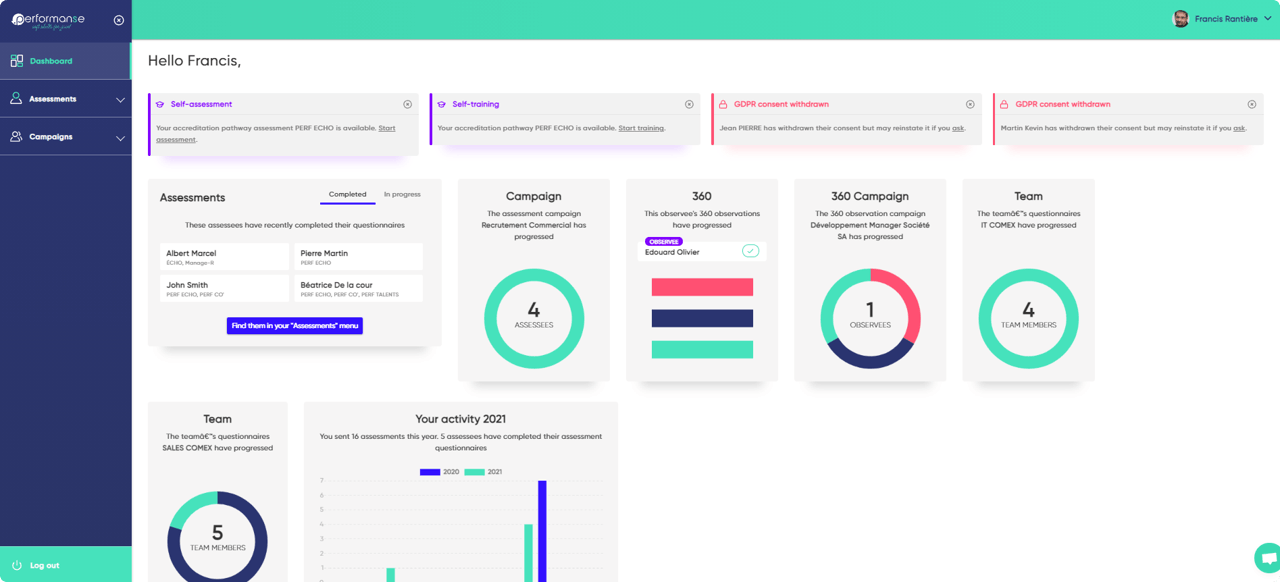 Easier assessment sending and tracking
Dynamic registration forms, instant search bar, visual information on the progress of your assessments and campaigns, and fast access to your candidates' individual results: each of these new features will help you send and track your assessments more efficiently than ever!
If you're launching a campaign and have a large number of candidates to invite, importing an Excel file will be even quicker and easier!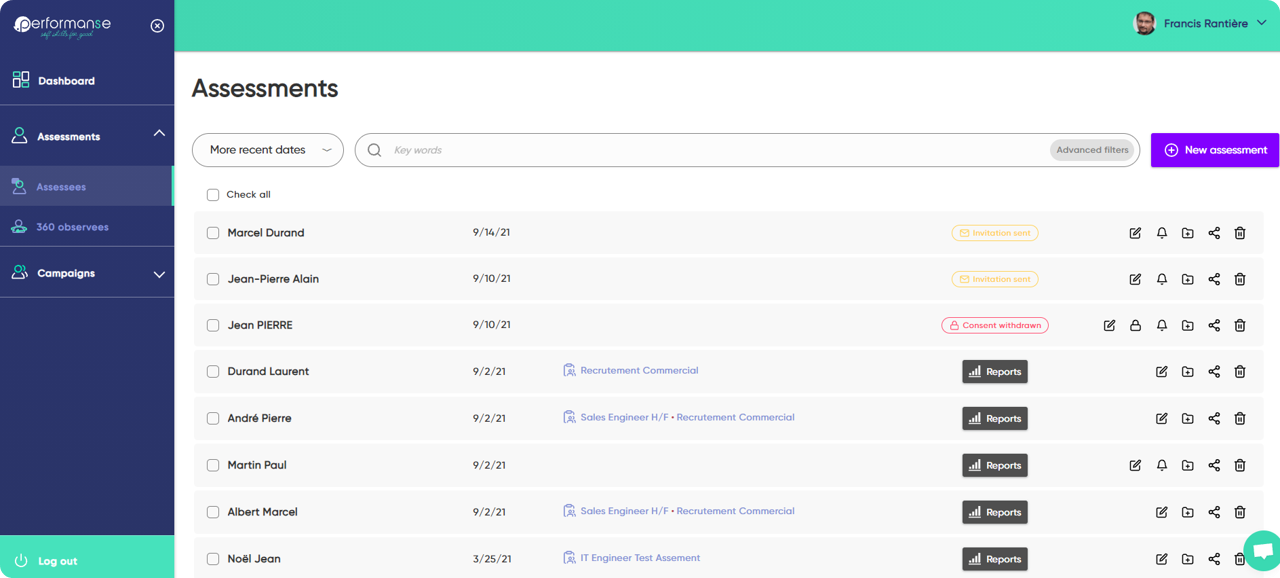 More intuitive and effective results customisation
Thanks to our new report configuration module, you can define in detail the content of candidate assessment reports and the content you wish to receive yourself, for a more efficient individual reporting process. To save time, you can save your favourite configurations and use them for future assessments!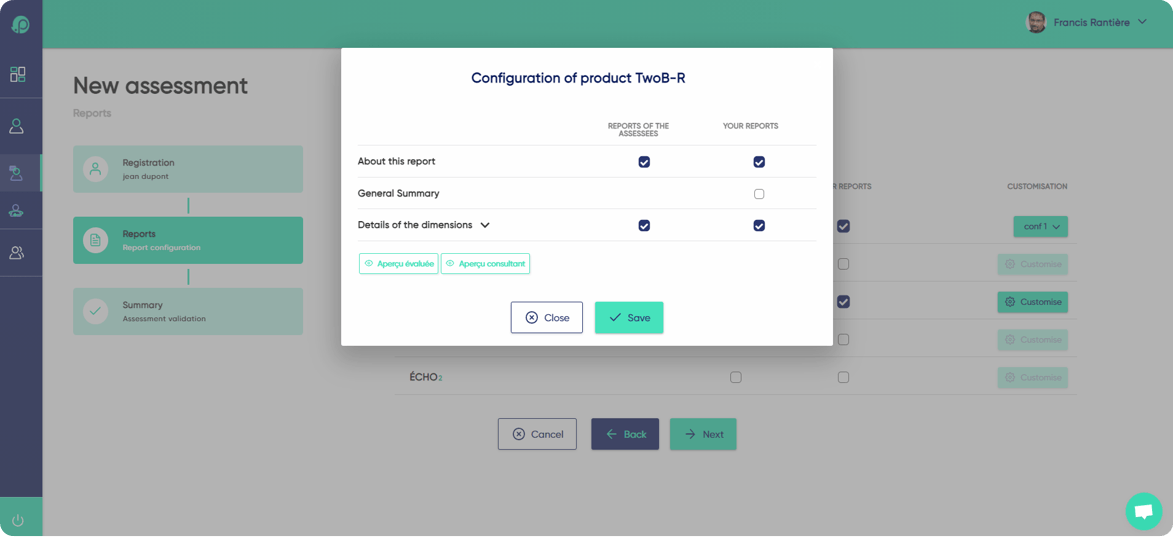 Fast access to individual results
Just click on a candidate's name to open their individual file, where you'll find all the key information about the progress of their questionnaires, the results of their various assessments, the reports sent to them, the campaigns in which they were included, etc. You'll also have access to their contact details so you can easily get in touch!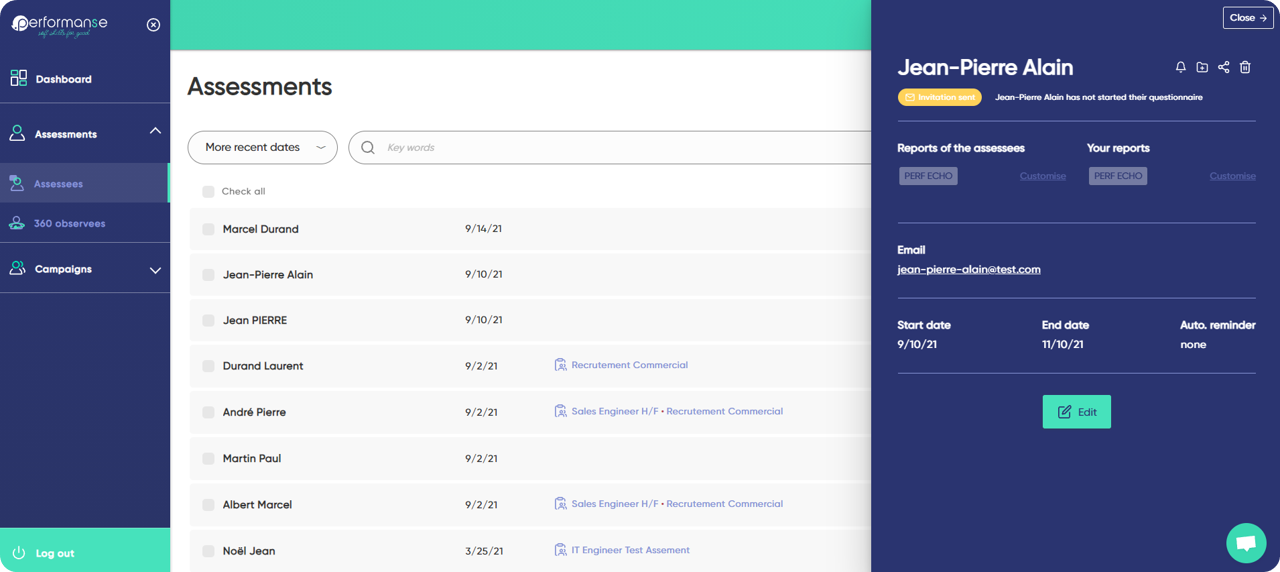 PerformanSe teamed up with its users and with UI and UX design experts to bring you this new version, with a more up-to-date, intuitive and ergonomic interface that matches your needs and practices as closely as possible!

See you on the platform on 13 October 😊